Kevin's Postal Jeep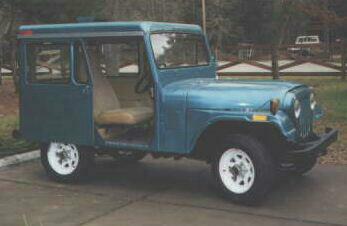 I'm happy to add this one to 'The Gallery'.
Kevin writes.....
Hi Gary, These photos were taken in the Fall of 1994. The Jeep is a 1974 DJ 5C I bought from the Postal Service. My good friend Sid Anderson (sjauto40@aol.com) provided the shop and a lot of his time and expertise. We started work in July 1994 and I put the Jeep in service on my route in December 1994.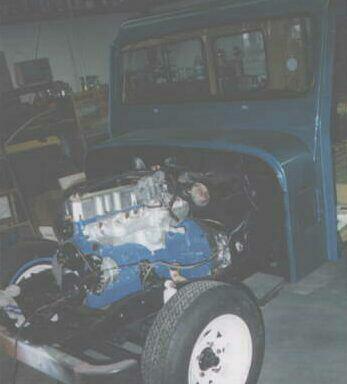 We rebuilt the engine, AMC 232 6 cyl , and the transmission. New springs from Brad Ragin, new radiator, wheels, shocks, wiper arms, windshield and glass gaskets, door seals, tranny cooler, stereo, door glass channel, upholstered seat and leather wrapped the steering wheel, as well as welding a tube rear bumper, round out the rest of our work.
All the window rubber I bought from a local glass shop, but the door seals came from Leon Rosser Jeep, Alabama.
I was glad to find your page, feel free to use these in your gallery if you like. If I can help in any way please write anytime.
Sincerely,
Kevin Torman
---